Socktober invites children to engage with developing world issues through the language they understand best – play! Children are challenged to 'Sock it to Poverty' using the international game of soccer.  Shooting goals with their own hand-made recycled 'Sockball', students will experience how soccer is played in the countries supported by Catholic Mission.
Funds Raised by Socktober supporters in 2019
Socktober Supporters 2019 - thank you for all your hard work!

Our Sponsors
We are proud to present the highest fundraiser at your school or club with a fair-trade soccer ball as a gift of thanks from our Socktober sponsor Rrepp.
Rrepp manufactures their soccer balls according to strict Fairtrade and ethical standards, protecting not only the planet but also those who live on it. Affirming Pope Francis' call to integral ecology with a concern for nature, justice for the poor and commitment to society, Rrepp supports organic growers of natural raw materials right through to supporting fair income for those stitching the balls to provide a match-quality product for children to enjoy… Coz the planet's watching – always!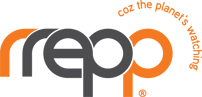 Head, Heart & Hands
Engage your children in a holistic experience of mission – a learning mind, an open heart and hands for action.